When you're intending to buy a printer, the inevitable debate over ink and toner would sooner or later rear it's head. It's difficult to make an informed decision if you don't know their individual characteristics so here's some to help you out:
1. Physical differences
One has to understand that toner and ink are vastly different. In terms of components as well as the printers they are for. Toner is most commonly a powder while ink is produced in liquid form.
If you want a laser printer, then toner would be the best available fit. But if you're looking for an inkjet printer, then it would make more sense to use ink. Toner is used with laser printers to form really and closely accurate images with electrical charges after data is processed from the computer. Ink is used for inkjet printers, where ink is sprayed out from really small ink nozzles controlled by differing components.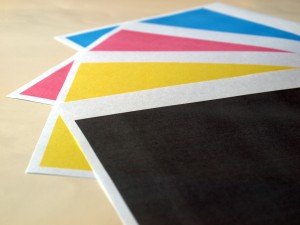 2. Cost and longevity
In terms of replacing cartridges, toner replacement cartridges are generally more expensive than their ink counterparts. BUT it's also important to note that while that is the case, ink doesn't last as long as toner- if you use toner, you can print more pages instead of having to replace them as frequently as when you use ink.
So ultimately, toner is a lot more expensive compared to ink but it also lasts longer, thereby making it a worthwhile option. An average amount of pages ink cartridges can print would be roughly 500 pages- but that depends on how heavy you print. Since ink is made of liquid, it can run the risk of drying out and clogging from infrequent use. Toner cartridges can print up to roughly 2000 pages, or more! Depending on the size and capacity of the printer you have.
So if you're looking to buy, be smart about your purchase because you want to spend money on value! If you're printing a lot, you should use toner since it's more reliable and last longer. But if you're using it for school projects, the occasional work documents at home, then you can opt for ink instead.
3. Print Speed
If you're concerned with fast printing, then get laser printers and toners. Laser printers are a lot faster than inkjet printers since they are more precise compared to ink jets, that also need to be constantly paused to refill before they can print again.
4. Quality
Again, laser printers and toners win this aspect. As mentioned earlier, laser printing is all about precision. Hence, the images that come out are vivid but also extremely precise. Even for high end inkjet printers, they aren't able to match the level of detail of the images laser printers are able to recreate.
5. Refill
Ironically, the prints from ink are more stain-resistant. They are capable of smudging when wet but will be quite safe given some time to dry. Ink is also a lot more resilient in general. Toner on the other hand, can be quite messy to deal with, especially when you have to refill, because you're dealing with a microscopic powder.
At the end of the day, both toner and ink come with entirely unique benefits and detriments. In terms of qualities alone, Toner would hold a slight advantage over it's ink counterpart but at the end of the day, there is no clear winner. The only winner there is would be you- now that you know the difference and can choose the one that is most ideal for your situation.