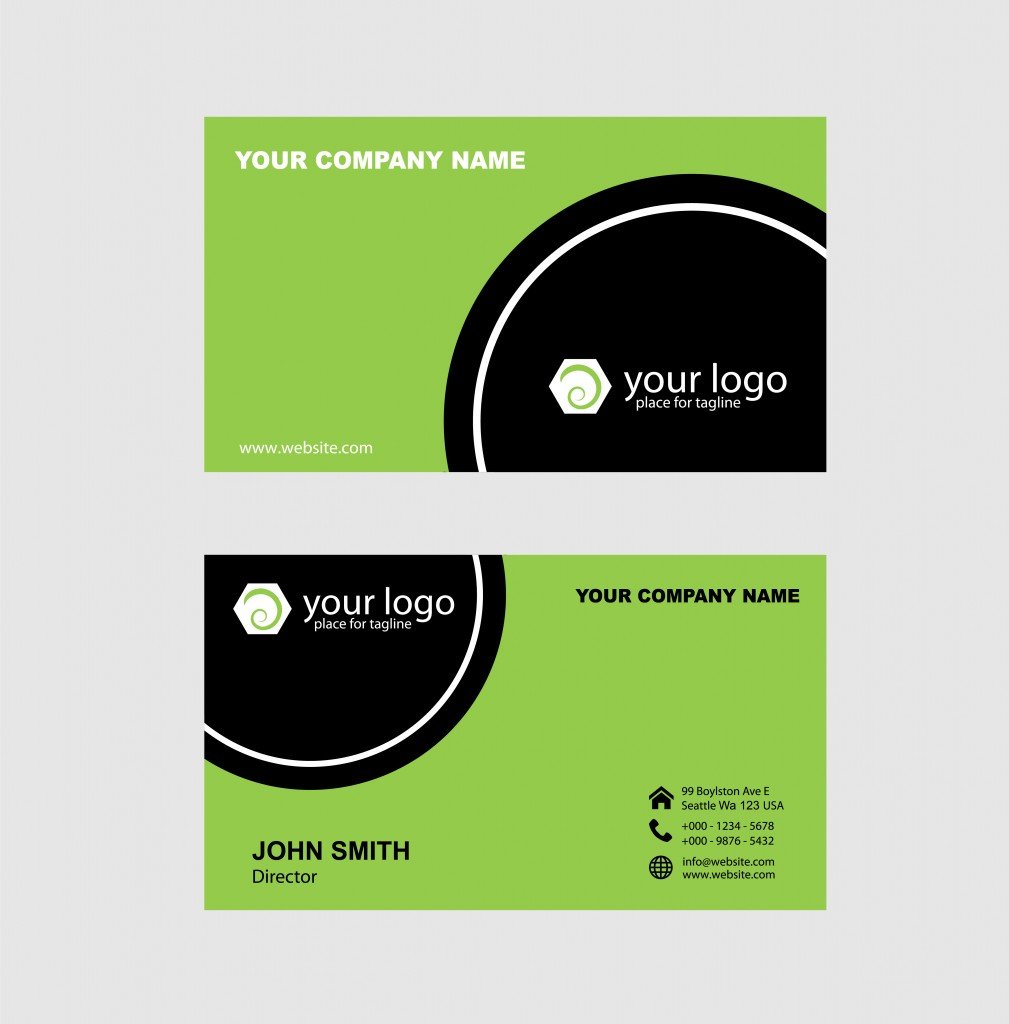 A business card is similar to a name card because both of them are used to inform a recipient about a company that an individual is associated with. The cards can be used by self-employed and employed individuals to provide details about the organization they represent. Their main purpose is to promote the company and the services and products they provide. These cards are given out at client meetings, conferences, seminars, workshops or social events such as weddings and parties. They are offered to individuals who would be interested in your services and products. A name card and business card share various functions including:
Provide Contact Information
These cards offer a tangible way for you to offer your contact details to prospective, partners, investors, and clients. Most name cards and business cards contain the following:
Business name

Name

Job title

Telephone number

Email address

Street address

Business websites
Space is limited on both cards and this is why most people focus on the most important details that a recipient will need to contact them. 
Make you Memorable
You can use either of these cards to make the people you meet remember you. They do more than offer a way for your prospective clients to get in touch with you. These cards make it easy for the recipients to recall your initial meeting. You can choose to include a picture on your business card or name card to make it even easier for them to remember you and the circumstances under which you met. Some people use the back of the cards to include personal messages to the recipients. The personal message will make it possible to the recipient to make a connection between you and the card you offer them. 
Reflect Company Values
Using a name card or business card can also offer an effective way for you to reflect your company's values. These cards are an essential aspect in your marketing plan. Most people overlook their effectiveness but these cards can be used in collaboration with other marketing materials to portray a company's values and how it approaches business. The design that you use on the card can give recipients an ideal about your business culture. If you specialize in graphic design, you can use creative, captivating designs that will give recipients an idea about the kind of services that you can offer them. If you are in a highly professional industry such as accounting, you will select a conservative card that will project stability and professionalism. 
Distinguish you from the Competition
Business card and name cards play a very important role in distinguishing you from the competition. The people that you offer your cards out to probably receive several from the competition. This is why you need to choose a one-of-a-kind design that people will notice immediately. Your main objective should be to stand out from every other person who offers a card. This is the only way for you to get a call from the recipient. 
First Impression
These cards are used to give people an initial impression about you and your company. The first impression is very important because this is what people will use to determine if you are a good choice to offer the kind of services and products that they require. For this reason, it is important to focus on appearance when you are coming up with any of these cards. Select the best ink color, designs, and paper stock. A good first impression will give you an edge, which is essential if you want to attain success in a competitive environment. 
Networking
Name cards and business cards help you to network in your niche. Networking is vital if you want to get ahead in the business environment. People in your industry need to know about what you have to offer. This cards offer an effective and straightforward way for you to establish relationships with the most influential people. The networks you form can help you get a lot of business because people tend to rely on recommendations when they are looking for companies to meet their requirements.