A business or name cards is an effective tool in creating new opportunities. It can lead to good rapport with potential clients and business partners. A well-designed name card is a great investment that enables clients to follow up with you if needed.Be spoiled for choice as we offer a wide selection of business card designs & layouts. You are able to print and design your name card in an instant & on the same day with our express services if you need it urgently. Being the only few companies that provide printing services in Singapore which are both fast and cheap, A.1 Business is your best alternative.
Details of Business Card Printing Singapore:
Material Used: We use 250GSM Premium Japanese Art Card for the business cards.
Artwork: Artwork charge for your business card will be $30 (excluding the logo).
Name card artwork fees will be waived if you order 6 boxes and above name card.
*All prices inclusive of GST!
Lead Time: Around 3 to 4 working days after you confirm your artwork. We require full payment before proceeding.
Minimum Order: A minimum of 200 cards per order (2 boxes) required. PLUS: Be rewarded with discounted prices when you order more!
Delivery Option: We are offering a FREE delivery service when you purchase S$100 worth or more of business cards. Please be informed that full payment is would have to be given before we complete the delivery order.
Optional: Need your namecards urgently? We offer 2 hours EXPRESS namecards (upon approval of artwork) with an express charge of additional S$69 per 200 pieces (2 boxes).
Our business cards pricing is as follows:
| Quantity | 1 side colour | 1 side colour & 1 side black and white | 2 side colour |
| --- | --- | --- | --- |
| 2 boxes | $31 per box | $31.50 per box | $35.50 per box |
| 4 boxes | $30 per box | $30.50 per box | $34.50 per box |
| 6 boxes | $29 per box | $29.50 per box | $33.50 per box |
| 8 boxes | $28 per box | $28.50 per box | $32.50 per box |
| 10 boxes | $27 per box | $27.50 per box | $31.50 per box |
*If you are on a mobile device, you may need to slide the table left/right to view the full table.
---
Some of our samples: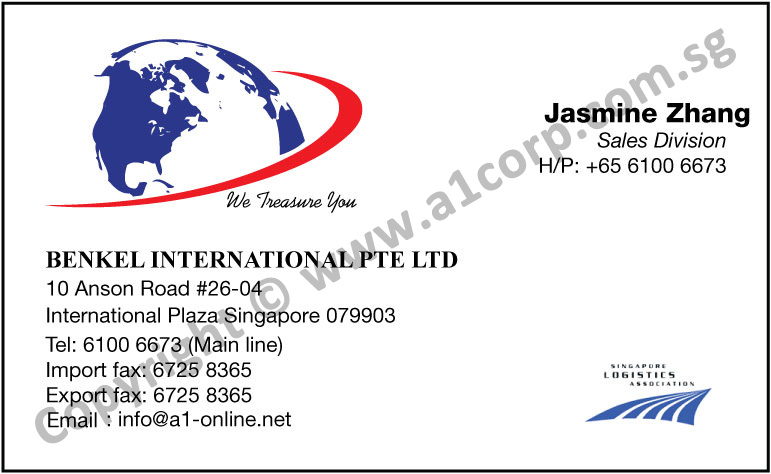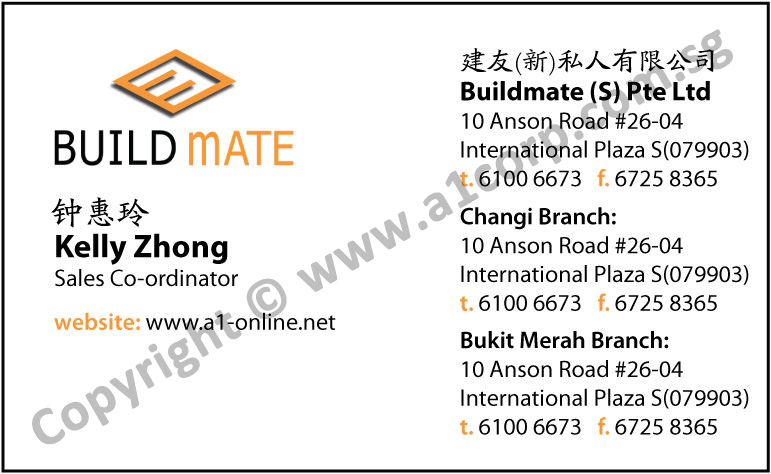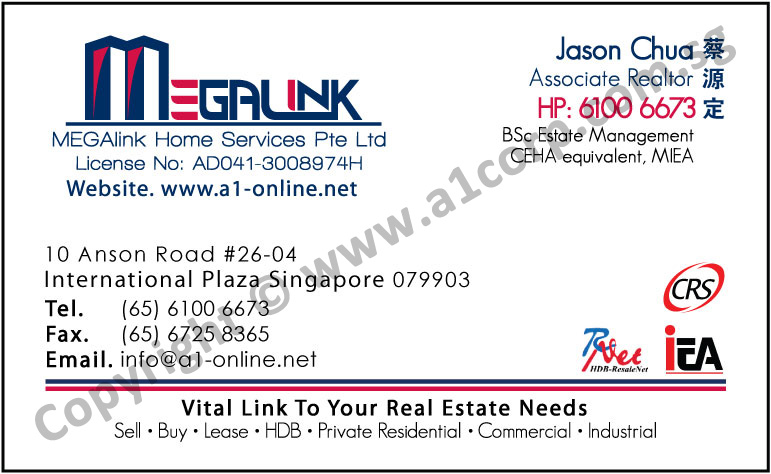 Testimonials From Our Valued Customers
Artwork and Name Card Printing
Awesome services provided and I would love to continue to print our company namecards with A1.
Artwork and Name Card Printing
Extremely helpful and hardworking despite the tedious and meticulous task demanded.